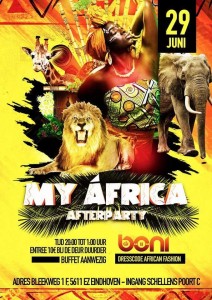 Vrijdag 15 juni / 19.00u / Syrian Falafel Party (free diner)
Lekkere Syrische falafel (vegetarisch) en nieuwe mensen ontmoeten in een ontspannen en vriendelijke ambiance. Initiatiefnemer Mo en het S-Plaza team doen hun best om het iedereen naar de zin te maken. Het eten is gratis, maar Mo vraagt om een vrijwillige bijdrage als waardering voor het eten en zodat hij de volgende keer weer de inkoop kan doen. S-Plaza is op het binnenplein van Schellens, te bereiken via de onderdoorgang aan de Bleekweg, bij de stadsbrouwerij.
So come and join us for some tasty (vegan) falafel & great live music! This is a non-profit event, so you can eat for free. We do kindly ask to make a donation for the meal as well as for the music performances, so we can continue to host more parties like these in the future. The kitchen opens at 7, but you can walk in whenever you like.
Zondag 17 juni / 14.00u – 17.30u / Open Podium Poëzieclub Eindhoven
Iedere derde zondag van de maand bij S-Plaza. Thema Vakantie in Zicht, periodiek 016. Graag aanmelden als je iets wilt doen. Bij elk podium verschijnt ook een periodiek – als je daar een of meer gedichten in wilt plaatsen, mail die dan minstens één week vóór het podium naar poezieclub.eindhoven@gmail.com onder vermelding van 'periodiek'. Genieten van poëzie, fijne mensen, lekkere Indische snacks en bier van hier. Gratis entree. (Aanmelden voor Indische dagmaaltijd a €10,-, voor 14.00u)
Komende datums: 15 juli: Thema 'Als ik aan ju(l)i(e) denk', periodiek 017
Every third sunday of the month at S-Plaza. This time theme: this poetry of may/mine. Send an e-mail if you want to recite your work or want to publish in the poet-periodic to:
poezieclub.eindhoven@gmail.com
. Next edition: 15 july Theme: When I think of You/July, periodic 017.
No entry, donations are welcome.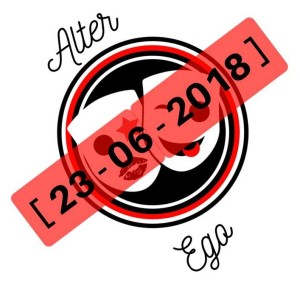 Zaterdag 23 juni / 21.00 – 02.00u  / Alter Ego dress-up party
Alter Ego party staat voor een avond vol plezier die je gaat beleven verkleed als je andere of je tweede ik, je alter-ego. Dress -up als je filmheld/in of je fantasy character. Lekker gek doen, een avond waar we het leven even niet zo serieus hoeven te nemen!
Per editie wordt er een ander thema bedacht waarin iedereen helemaal uit kan pakken. Mocht je zelf nog leuke ideeën hebben mogen deze zeker aangedragen worden. Onze DJ-'s J-easy, LLINO, Ilex & Kevin Fox en Kruh, zorgen voor de muziek en S-Plaza heeft genoeg drankjes. Voor de gezelligheid zorgen we samen! Organisatie: Marco K.
Alter Ego party for a night filled with pleasure. Dress up as your own movie heroe/heroine or fantasy charachter, leave your daily sorrows and just for one night let the world be. DJ's J-easy, LLINO, Ilex & Kevin Fox en Kruh, will fill the night with music, S-Plaza your glasses with drinks and together we fil the night with heroic pleasure!
Zondag 24 juni / 14.30-16.00u  / L'Accord Volé Ensemble concert
Het ensemble speelt allerlei genres, zoals originele composities voor accordeon, klezmer, volksmuziek en Franse chansons. Bij dit alles gaat het muzikale hart van de leden toch vooral uit naar de tango, met name de Argentijnse tango waaraan Astor Piazzolla een grote bijdrage heeft geleverd.
L'Accord Volé is van oorsprong het accordeon ensemble van het CKE. Onder leiding van Riet Smulders heeft het ensemble vele optredens binnen en buiten het CKE verzorgd. Nadat Riet vier jaar geleden met pensioen ging is een vaste en enthousiaste kern van de groep verder gegaan. Daarbij is zeker ook een gezellige vriendengroep ontstaan. Geen entree.
L'Accord Volé ensemble is a accordeon ensemble with a variety of compositions for this special instrument. Compositions like klezmer, folkmusic and French chansons. Their speciality however is the Argentinian tango. No entry, donations are welcome.
Vrijdag 29 juni / 20.30 – 19.00u  / My Africa Afterparty
Drie maanden lang (april tot eind juni) wordt Afrika in de spotlights gezet via MY AFRICA EXPO! Vrijdag 29 juni wordt dit traject 2018 afgesloten met een big party. Daarna start de organisatie van My Africa 2019. Voorverkoop: €10,-. Aan de deur meer. Dresscode: African. Tickets: https://www.eventbrite.nl/e/tickets-my-africa-afterparty-46282290577. Organisatie: MyAfrica
For three months Africa and African culture was in the spotlights with the MyAfrica Expo. The My Africa AfterParty is the popping closing event of the edition of 2018 and the start of the preperations for the edition 2019! Presale €10,-. More at the door. Dresscode: African. Tickets:
https://www.eventbrite.nl
/e/tickets-my-africa-afterparty-46282290577. Organisatie: MyAfrica
Zaterdag 30 juni / 21.00 – 02.00u  / Prophecy Izis – King of Reggae
Prophecy Izis uit Canada is bezig met een toer door Europa en is de 30e bij S-Plaza in Eindhoven. Hij maakt authentieke reggae muziek, met zijn muziek en (maatschappijkritische) teksten houdt hij het publiek een spiegel voor en laat hij een mogelijk andere weg zien. Co-optreden van DJ Nadia. Entree voorverkoop: €10,-, aan de deur €15,-. Tickets:  Organisatie: Moondance
Prophecy Izis is a recording artist of real authentic reggae music. He sings to teach and uplift the people. His deep cultural lyrics and positive feel reggae beats are sure to make you feel great. Co performance of DJ Nadia. Entree presale: €10,-, at the door €15,-. Tickets:  Organisation: Moondance
See you at S-Plaza! *In case you cannot find the place: S-Plaza is situated at the end of the courtyard of Schellens. Entrance of the courtyard is on the Bleekweg next to the Stadsbrouwerij Eindhoven.
S-Plaza
Bleekweg 1F // 5611 EZ Eindhoven
040-8442019 // 06-13133887
www.plaza040.nl